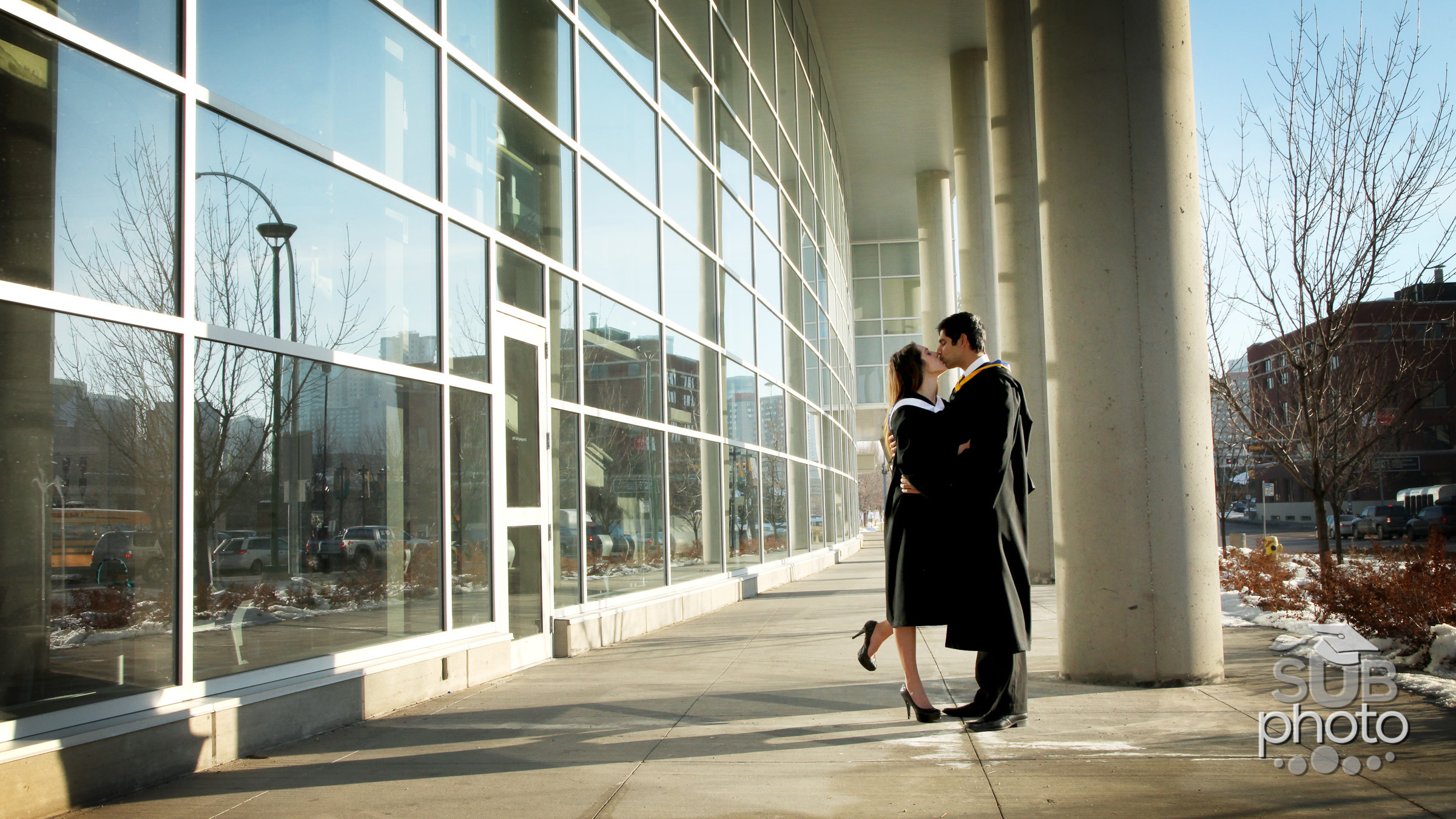 MacEwan University Grad Photos
How do I get graduation photos at MacEwan University?
At SUB Photo we have the official cap & gown for MacEwan graduates from the certificate and diploma programs (red) as well as a limited selection of bachelor attire. You can visit our studio any time of year for a great set of photos.
This past year, graduation photos on campus were provided by another company. (We're working on that!) Those photos were on specific dates co-ordinated by your student representatives, so you may wish to check with them for more details.
If you missed out, though, we have everything you need to get some great photos. Visit us any time of year!
For more information about convocation ceremonies at MacEwan University, visit:
https://macewan.ca/convocation
To check on our inventory of bachelor hoods for your program, or for any other questions:
Contact Us
Appointment Calendar:
Click below to book your photo session at SUB Photo, located on campus at the University of Alberta.

BOOK YOUR PHOTOS
Click Here
Learn more:
Get the details on photo sessions from SUB Photo, including prices and tips on how to get ready!

SESSION DETAILS
Click Here

Loading more pages