What should I wear for my graduation photos?
Whether you are comfortable having your portraits taken or a little awkward, these tips can make a big difference! Preparing in advance will make your session easier, give you confidence and help you get some great photos.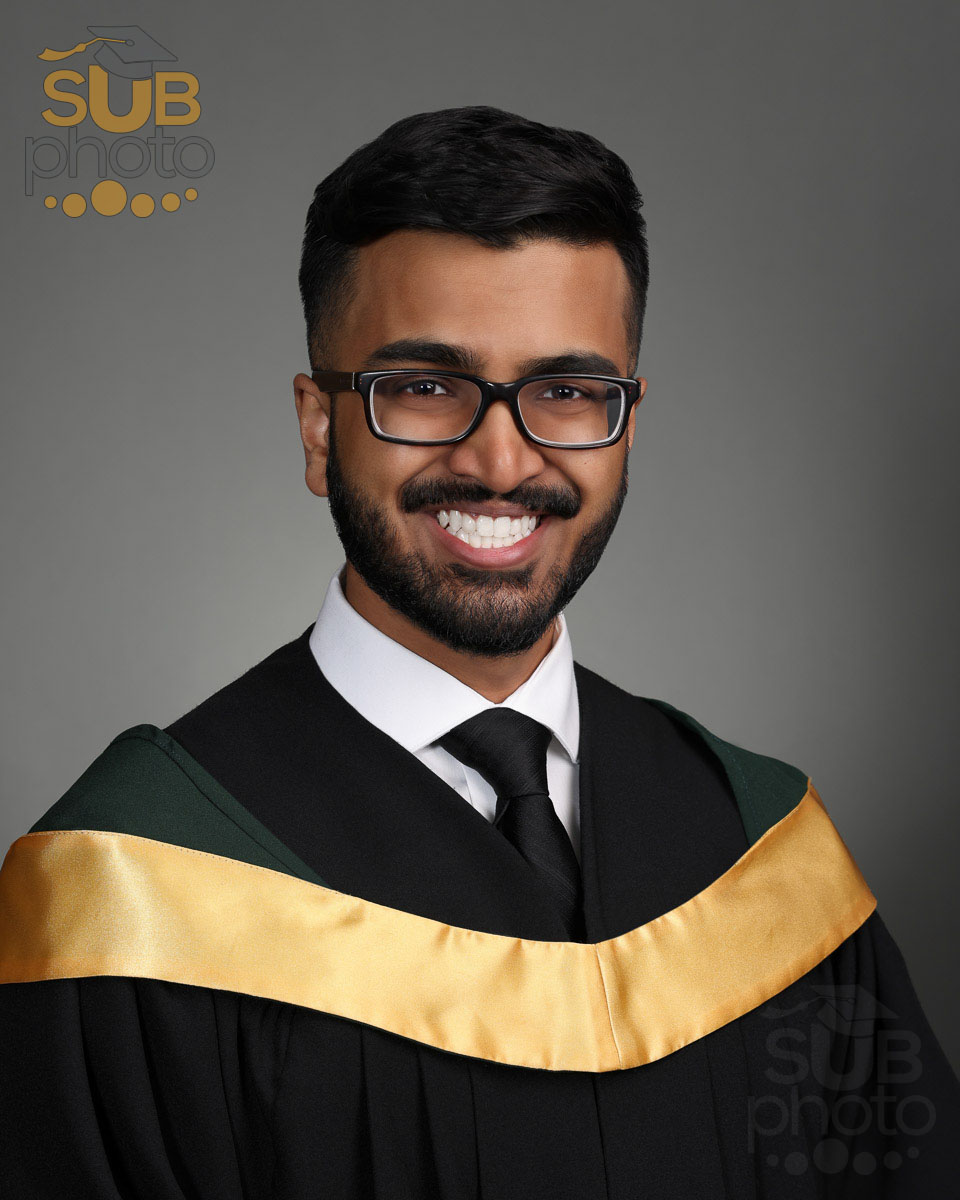 The Classic: white shirt & black tie
Choose the right shirt:
---
Your photos will show your neckline, so it's important to plan what to wear on photo day. There are some sample photos below that might help you decide.
For graduation photos, the gown does not cover casual clothes like t-shirts. Guys traditionally wear a shirt & tie, and ladies usually bring a tank top or other low-collar shirt that won't show. If you are non-binary or want to try your own look that's no problem - what you wear is up to you!
For professional headshots, choose an outfit that reflects the impression you're hoping to make. A good rule of thumb is to be slightly more dressy for your photo than you will be in the workplace.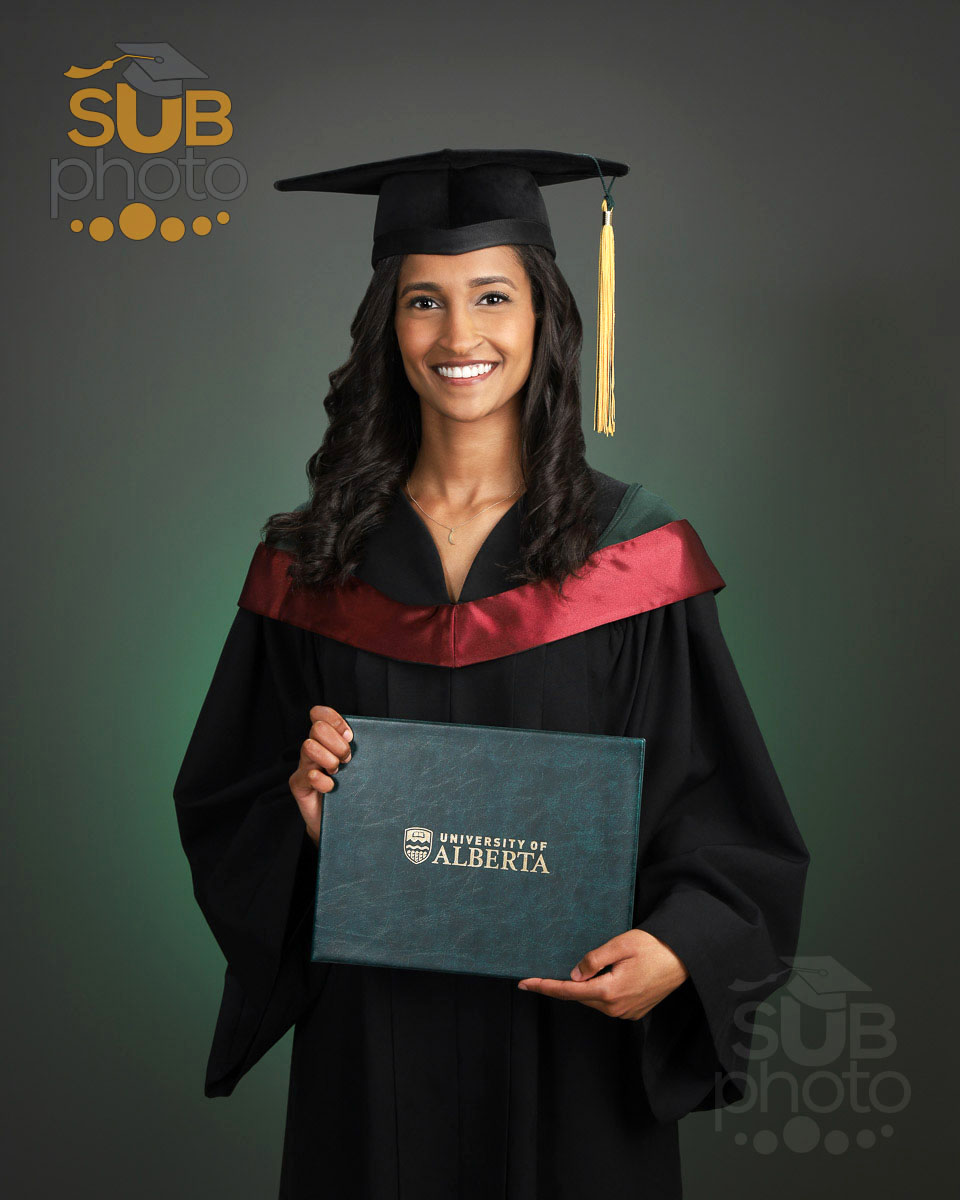 An open neckline
For family and friend photos, plan it together! You don't need matching outfits, just make sure one person doesn't stand out too much. Darker colours and solid or subtle prints are classic and will stand the test of time. Try to avoid anything with text (unless perhaps it is a significant part of your photo).
Mind the Details:
---
Get yourself ready the way you would for a classy event or a nice dinner.
Imagine being a guest at a wedding. You might get a haircut a few days in advance, and of course shower and shave or do your makeup. You don't need to be as fancy as the bridal party, though -- you could pay for a professional stylist, but you don't need to.
Your hands are visible in some photos, so pay some attention to your fingernails as well. A nice watch, some favourite jewelry, or a grad ring adds a nice finishing touch. It may also help to think about the people you'll want to give these photos to ... let's keep your mom happy!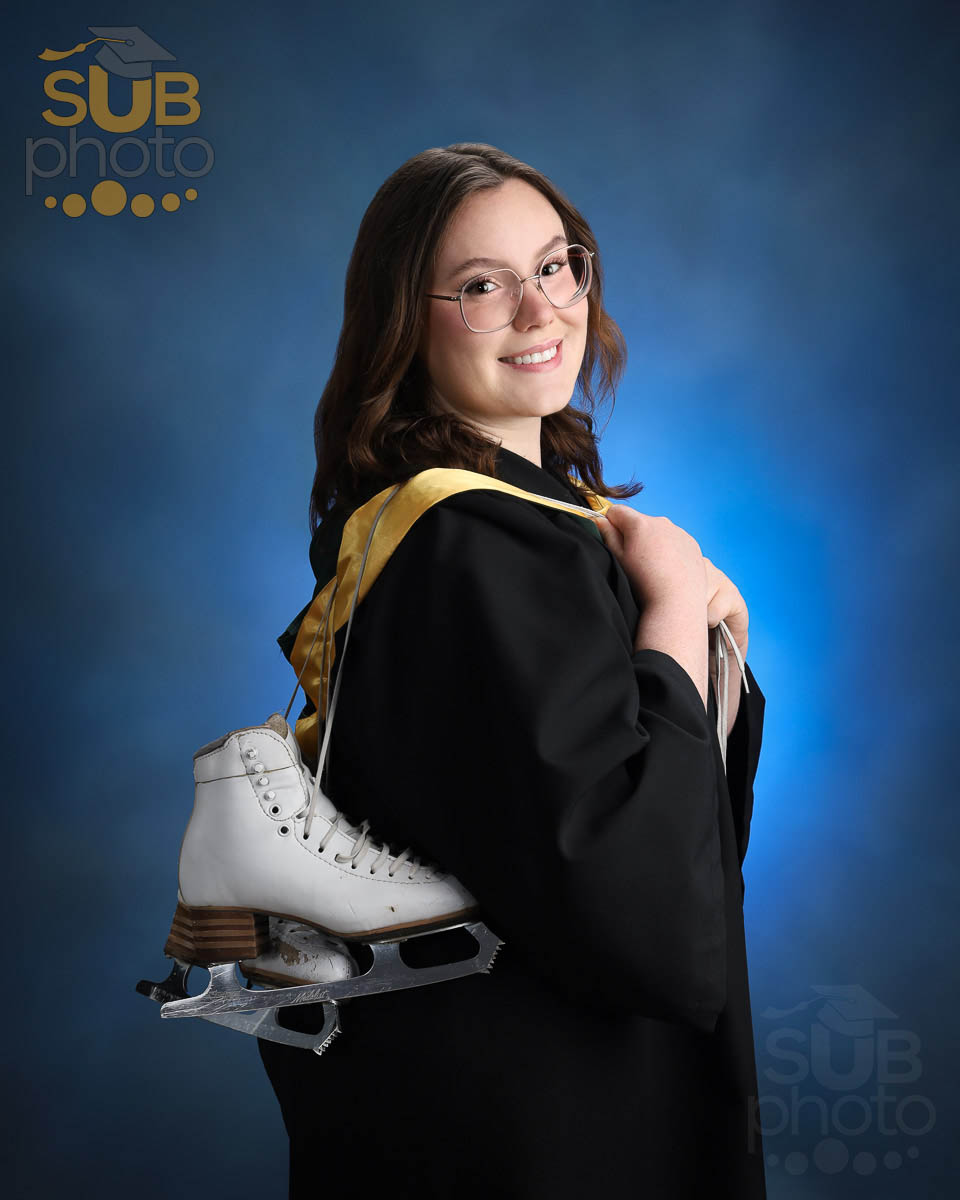 Props can be fun!
Have fun with it!
---
Professional photography can be serious - but it doesn't have to be too serious.
If you like, personalize your portrait with accessories that mean something to you! That can be something simple like your favourite book or hat, or over-the-top ideas like jumping clowns or live chickens! (Yep, that happened.)
There's no pressure of course - you will get a great set of photos either way - we just wanted to let you know that your ideas are welcome!
You may even bring pets to our studio if you book an enhanced session. Enjoy a few ideas from other people on our Fun Ideas page, if you like, and please message us if you have any questions.
We hope to see you soon!
Sample Gallery: necklines
---
Here are some samples of different necklines to help you plan your look!