How does C
VID-19 affect my grad photos?
Alberta is currently in a state of Public Health Emergency (Link). Restrictions are in effect to help reduce transmission; those who provide proof of vaccination will be exempted from many restrictions.
All guests will be asked to provide proof of vaccination.
To get your QR-Coded Alberta vaccination card
click here
.
SUB Photo will be following all guidelines set out by the Government of Alberta, the University of Alberta, and the Students' Union. The situation is changing frequently, but for the most part we have been able to provide the photos you need with minimal inconvenience.
Important to know:
You may bring a maximum of 4 (four) guests for an Enhanced session; no limit for sessions outdoors. See full details on our Photo Sessions page.
All guests must provide proof of vaccination to enter our studio. (Young children exempted, but still count towards the total number of guests.)
Social distance will still be maintained wherever possible.
We will continue to sanitize our workspace, wear masks when we help you, and follow other safe practices.
All SUB Photo staff have been fully vaccinated.
Please contact us if you have questions or need assistance.
Some additional thoughts:
If you're feeling sick, please stay home.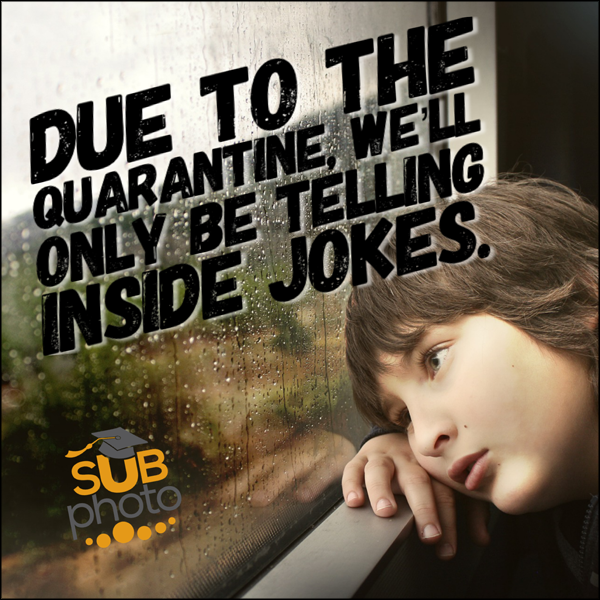 No doubt you've heard it already - this is not the time to 'push through' it if you feel unwell. Even if it's just the sniffles, we ask that you postpone your photo session. Don't worry, you won't miss out - we'll find another time to fit you in.
It's not just for you, of course - if our staff get sick, many other graduates will have their sessions cancelled. Because of this, we will ask you to leave the building if you or anyone you arrive with is showing signs of sickness. Please don't ask us to make exceptions; right now it just isn't worth the risk.
... stay en garde against COVID-19.
When you visit the Students' Union Building, please bring a protective face mask along with you. U of A buildings all require visitors and staff to 'mask up' in shared spaces like hallways and seating areas.
Once you are in our studio you'll be able to remove your mask for photos, of course. Our staff will maintain social distance as much as possible, and wear a protective mask whenever we need to approach you.
We're cleaning what we can!
It's amazing how many things you touch in even a short visit. We're going through a lot of cleaning supplies, but there are some things we can't control completely.
Wearing Graduation Attire
Obviously the graduation cap & gown is a big part of having grad photos taken. Normally it's ok that the gown was touched by other people - but what about now in COVIDland?
We did some research. First of all, touching things is allowed - it's ok to try on clothes in a store, for example. Clean hands are an important factor, so we will be providing hand sanitizer for everyone as they enter and leave our studio.
So far, there's no documented cases of the virus transferring via clothing. Of course we'll still be rotating our gowns and washing them frequently - but if putting on a robe or hat that isn't yours makes you uncomfortable, we don't have a great answer at this time.
Some schools have sent out hats by mail, so if you like you could bring your own. It's also possible to purchase your own gown & hood although the complete outfit costs over $200.
Photo Props
Often graduates hold a bouquet of flowers, a degree scroll, or other props in their photos - and that is still possible! We will continue providing fresh roses and other accessories that have been sanitized. You're welcome to bring props of your own if you wish.
Up to 4 household members may join you.
Vaccination proof will be required.
Although the occupancy limits are more relaxed than they were, our studio is designed for individuals and small families. Larger groups don't fit well anyway, but social distancing rules mean we need to keep some restrictions in place. (Sorry.)
For the time being, we are able to welcome a maximum of FOUR additional people from the same household to join you in your photos. Please book an ENHANCED photo session if you would like to have any guests with you.
For larger groups, we are also offering outdoor photo sessions which are more flexible. We still encourage you to bring only members of your household, but there are no formal limits in place for who can join you at an outdoor session.
If you haven't already done so, please get vaccinated. Let's just get it done so we can get through this thing!
If so, let's sign you up!
Thank you for reviewing these changes. We want you to have a great experience in our studio, so we hope this information helps avoid any unpleasant surprises. If you're feeling ready, you know what to do:
So do we.
We know we don't have all the answers - even the world's best scientists still have a lot to learn about this virus. We believe that we can provide grad photos safely at SUB Photo, as long as everyone agrees to follow the rules.
If you have questions though, send them to us! Use the form below, or visit our Contact Us page for other ways to get in touch.