Are grad photos expensive? Here's how the pricing works and what you can expect.
As a photographer, I always say that your grad photos will be priceless! Your family - and you in the future - will be so grateful to have them that no price tag is too high. Of course, you probably didn't come here just for my opinion, so let's get a bit more specific.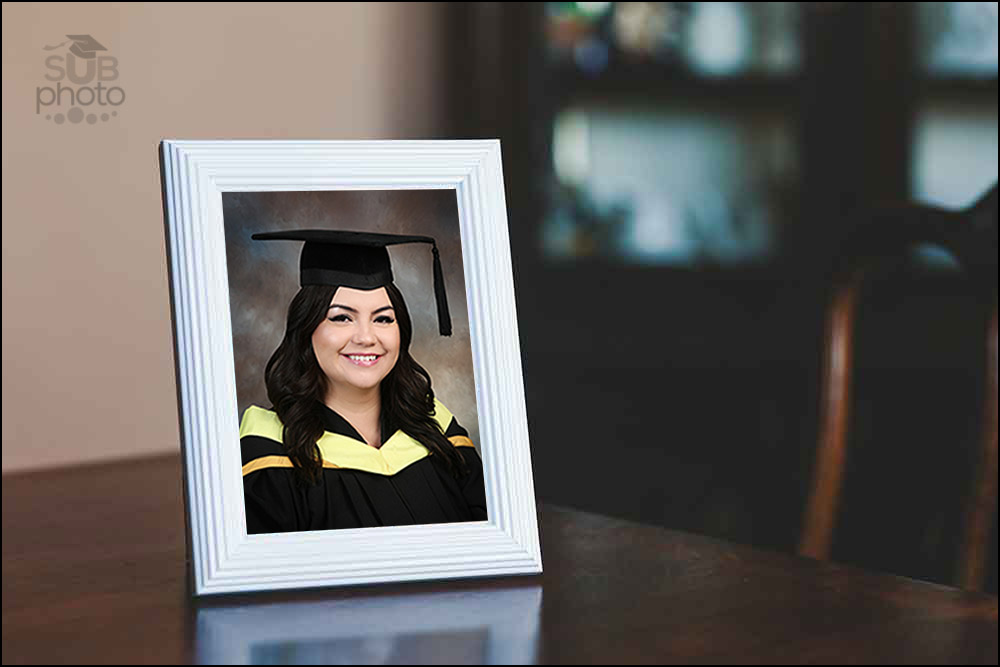 Grad photos are an affordable type of professional photography, balanced between high-volume school photos and private customized photo sessions. We try to craft a set of top-quality professional portraits for you while still keeping the costs reasonable.
The total payment is in two parts: a session fee on your photo date, and the cost of what you order after you see the results.
The session fee for grad photos is paid at the time of your appointment. This fee covers the costs of taking your portraits and providing services to your student group or class. Usually this is just $25.00; if you want extra photos with family or friends you can upgrade your session for an extra $10.00.
Your portrait order is where you decide what products you wish to purchase for your family and friends. This may include prints of your photos, framed wall portraits, or simply downloads of your favourite images. The amount you will pay varies widely - some people spend only $40, others spend almost $400 - but a typical portrait purchase is about $150.00.
If you'd like to preview our full price list, please Visit our Demo Gallery. There you can view a sample of the way you will view your proofs and the same shopping area you will be using to order your own photos. Enter the password Demo1 in the "Find My Photos" box.
Please let us know if you have any questions!