MEDICINE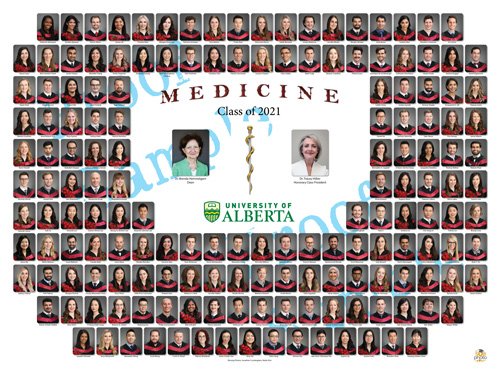 CLASS OF 2022
Official Graduation Photo Information
for M.D. CLASS OF 2022
FAST FACTS
DEADLINE: Mar. 31
COST: $25+GST (cash)
BOOKING: Click Here
Our photo dates in the Katz building are over but there is still time to be included! Don't miss your chance to be represented in the halls of your university - let's get your graduation photo taken and include you with the rest of your graduating class.
Photos are available at our studio most weekdays, plus some evenings and Saturdays. Please visit our booking calendar to find a time that is suitable for you. We hope to see you soon!

SUB Photo is proud to support the
M.D. Class of 2022.
Appointment Calendar:
Click below to book your photo session at SUB Photo, located on campus at the University of Alberta.

BOOK YOUR PHOTOS
Click Here
More Information:
Learn more about photo sessions available from SUB Photo, including prices and tips on how to get ready!

SESSION DETAILS
Click Here
PHOTO COMPOSITES
Click the title bar to expand or collapse: