All about our Canvas Prints

If you really want your photo to make a statement, try a custom canvas print!

SIZES: what do we have, and what works best for you?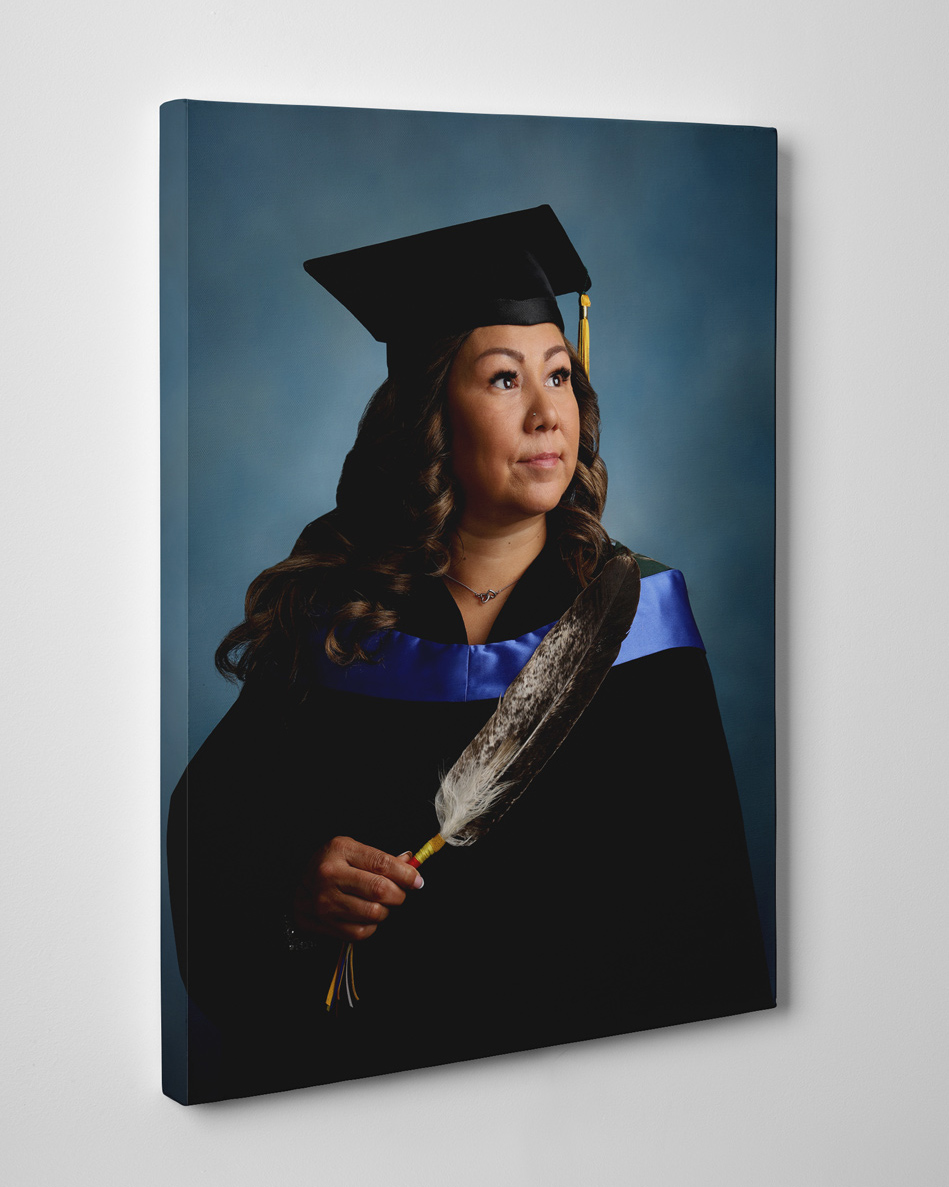 Our canvas prints come in several sizes: 8x10", 11x14", 16x20", 20x24", 24x36".
They also come in two thicknesses: ¾" Gallery wrap and 2" Gallery wrap.
How to choose what size is right for you:
The general rule of thumb for choosing the best canvas size for you is to consider several factors: what room it will be displayed in, furniture size, and neighboring frames. You don't want to drown the room, but you also don't want your beautiful photo to be overlooked!
On average, you will want to fill 2/3rds to 3/4ths of your wall space if you are hanging the print as a focal point of the room. However, if you are going for a salon wall, you can play around with the sizing by basing it off of the other work you plan to have around it.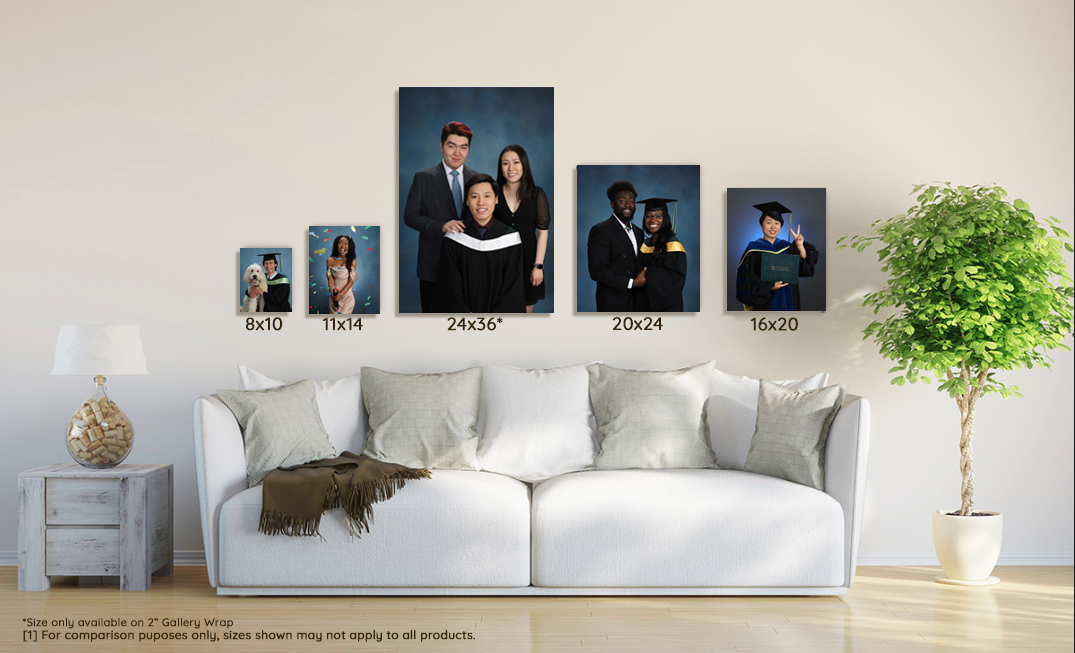 An 8x10" or 11x14" is best for a Gallery wall or Salon wall, so that you can mix it with other prints, photos, and frames.
If you are displaying the canvas in a smaller room like a bedroom or office, consider 11x14" or 16x20". This is large enough to be a focal point, but small enough to not be overwhelming!
Looking for a focal point for a room? The 20x24" or 24x36" is best for drawing the eye and filling a wall, while leaving space for the room to breathe.
The 3/4" Gallery Wrap is an option that provides a number of useful applications! Due to being more lightweight, it can be hung on a variety of wall surfaces, plus it's easy to handle and convenient to rearrange.

If you are planning to frame your canvas print* (not required due to the hanging apparatus included), the thinner wrap is recommended.
The 2" Gallery Wrap is a statement maker. Ready to hang as is, it will be a showpiece in any room if staged well!

For either option, the extent of the photo will wrap all the way from the front to the side edge of the stretched frame.
*framing services not available through SUB Photo.

Your canvas print will be treated with a satin laminate for protection and longevity, the back will be sealed with paper, and rubber bumpers will be included so that when mounted, your canvas will sit flat. And of course, a wire hanger or wall buddies will be installed for easy hanging.
Rest assured that if you have more questions or you are looking for some finer details, please just contact us and we will do our best to help!