How do photo sessions work?

Here are the steps we will take together to get you some great portraits. If you've had professional photos taken before, this may already be familiar to you.

TL;DR:
Book a photo session by visiting our appointment calendar, then simply show up prepared. We will send you instructions at each step.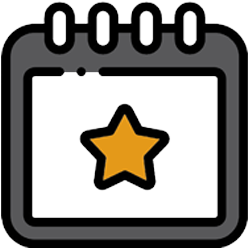 1

BOOK YOUR SESSION

This part is the easiest! Check out the different session options (further down on this page) and then visit our Appointment Calendar to book your time. Any day that works for you is ok, but most people have their photos taken in their last semester. Book early to avoid the year-end rush!

Remember to also FIND YOUR CLASS and check for any deadlines.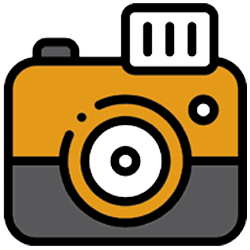 2

PHOTO DAY

Plan ahead! You'll need to wear an appropriate shirt and bring your session fee (in cash, if possible). Get some tips by visiting our Getting Ready page.

Then all you do is show up on time and bring your smile. We provide the cap & gown, but if you're visiting from another school you may need to borrow your official hood or stole.

We have all official regalia on hand for UofA, Athabasca U, and Robertson graduates, plus a limited selection from NAIT, MacEwan, UofC and other schools.
3

CHOOSE YOUR FAVOURITES

You'll get a link to view your photo gallery by email, usually within a week. We hope you enjoy the results! Remember to share the link with your friends and family -- they might be even more excited to see the photos than you are.

The photos you start with are called proofs or previews because they aren't quite finished yet. Use them to choose your favourite images and ask your family which ones they would like. Once you purchase your photos the watermark will be removed and we will do any extra enhancements required before printing them. For more details, visit our retouching page.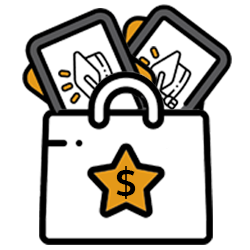 4

BUY PRINTS & DOWNLOADS

Now that you've shown your family and chosen your favourite photos, you can place an order for what you want. Photos make a great gift, especially for parents and grandparents who are proud of you!

There will be a shopping cart alongside your photo gallery with a variety of products including prints, downloads and personalized items. Tip: watch our social media for special offers, and order promptly to benefit from our Early Bird Special. For more information, see: How much do Grad Photos cost?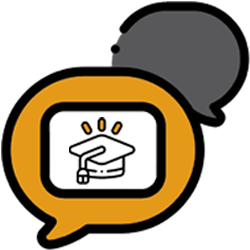 5

MAKE PEOPLE HAPPY!

Once your photos are ready, make sure you share them with everyone! Congratulations on graduating - we hope these photos will help you remember some great memories you made along the way to this achievement.
Don't worry too much about what to do; we will walk you through each step. You'll get instructions and additional information at each stage of the process - after you reserve an appointment, whenyou receive your proofs, and after you place an order. If you have questions though, you can always get in touch on our Contact Us page.